We may earn revenue from the products available on this page and participate in affiliate programs. Learn more ›
Sony already makes a handful of 50mm lenses for its full-frame mirrorless cameras, including the very impressive FE 50mm f/1.2 GM and Sony Planar T* FE 50mm f/1.4 ZA lenses. And when you factor in third-party offerings, such as the recently released Sigma 50mm F1.4 DN ART, the list of normal prime options for Sony is long. So to some, it may have seemed like an odd choice that Sony released yet another 50mm prime lens. 
Despite all that, we were excited to see the Sony FE 50mm f/1.4 GM. We think it fills a nice gap and strikes a balance for more users compared to the other 50mm lenses on the market. It offers superb sharpness, beautiful bokeh, a reasonable size, and a relatively affordable price. I had a few weeks to shoot around with the lens and rarely wanted to shoot with anything else during that time. 
Sony FE 50mm f/1.4 GM build
As is true of all of Sony's Gold Master (GM) lenses, the build quality of this 50mm is robust and rugged. It is fully weather sealed and has a fluorine coating on the front element to repel fingerprints, water, and debris. The lens just has a really nice, solid feel to it. 
If you are coming from older DSLR 50mm primes, you may be surprised by the large size of this lens. However, it is one of the smallest 50mm lenses available for Sony cameras. It weighs 1.1 pounds and measures 3.2 x 3.8 inches. Only the Samyang AF 50mm f/1.4 FE II (14.8 ounces and 3.2 x 3.5 inches) comes in smaller, at least for an f/1.4 lens. The Sigma 50mm f/2 DG DN Contemporary is a good deal more compact (2.8 x 2.8 inches and 12.2 ounces), but it doesn't offer as fast an aperture. 
Sony built the lens around an optical design with 14 Elements in 11 Groups. That includes one ED (extra-low dispersion) glass element and two XA (extreme aspherical) elements, which aim to reduce aberrations and fringing and generally improve sharpness, clarity, and color accuracy. Certain elements also sport the Nano AR Coating II to reduce ghosting and flare. And indeed, even when I was trying to get some flare, the lens resisted.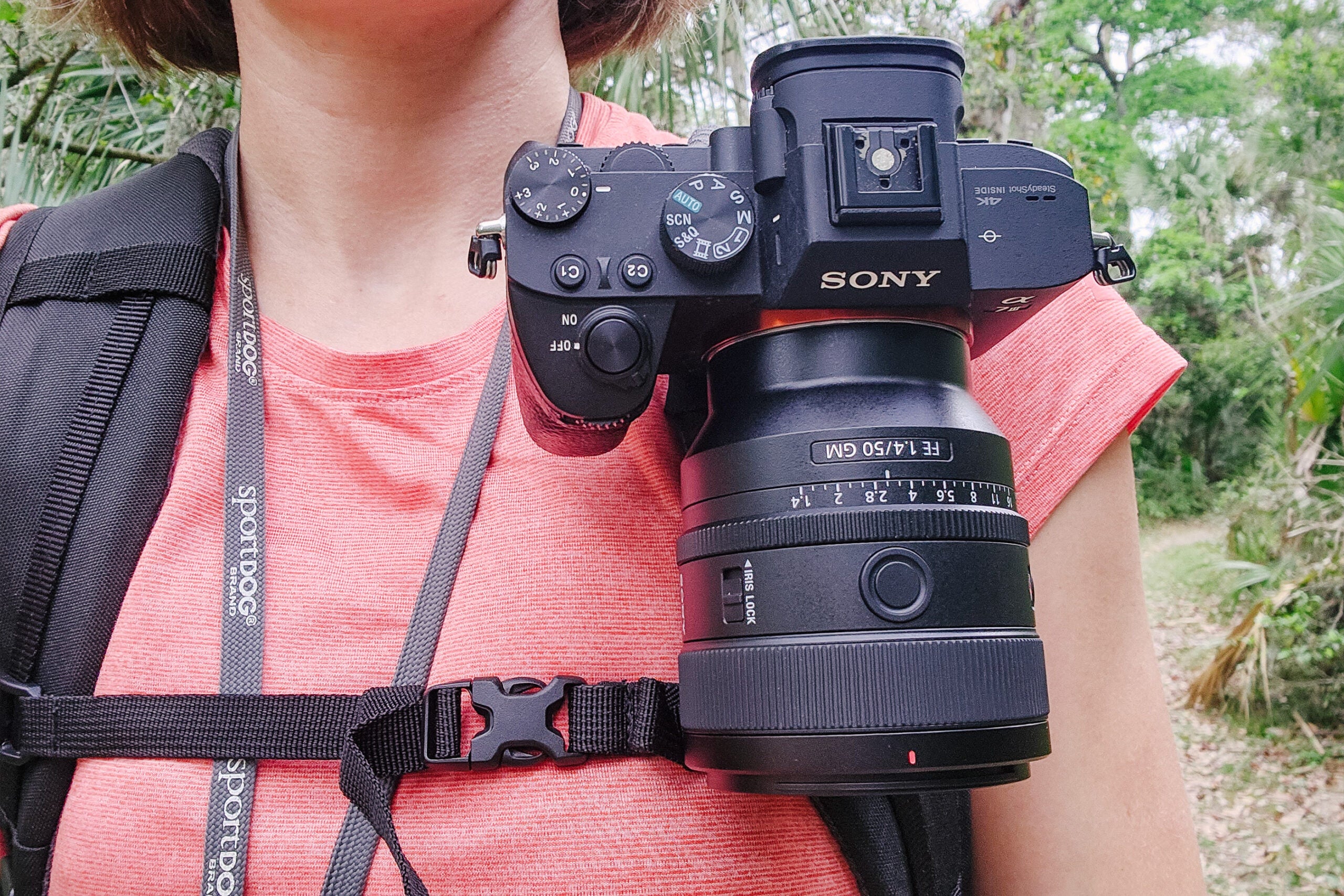 Sony FE 50mm f/1.4 GM features & handling 
Despite the burly build quality and size, the lens balances extremely well on the A7 III. The camera wasn't annoyingly front-heavy with the lens attached. And I found it very easy to carry around on hikes. I typically just hand-hold my camera while hiking since I find it the most convenient, and the Sony 50mm f/1.4 is light enough that it was comfortable to do that. It also worked well on my backpack strap with the Peak Design Capture Camera Clip. 
On the body of the lens, you'll find plenty of controls. There's an aperture ring that can be de-clicked for video use–it rotates very smoothly when de-clicked. An Iris Lock switch lets you lock the aperture ring in place if you'd prefer to adjust that on the camera or don't want it getting bumped while shooting. And two focus hold buttons are in convenient spots whether you are shooting vertically or horizontally.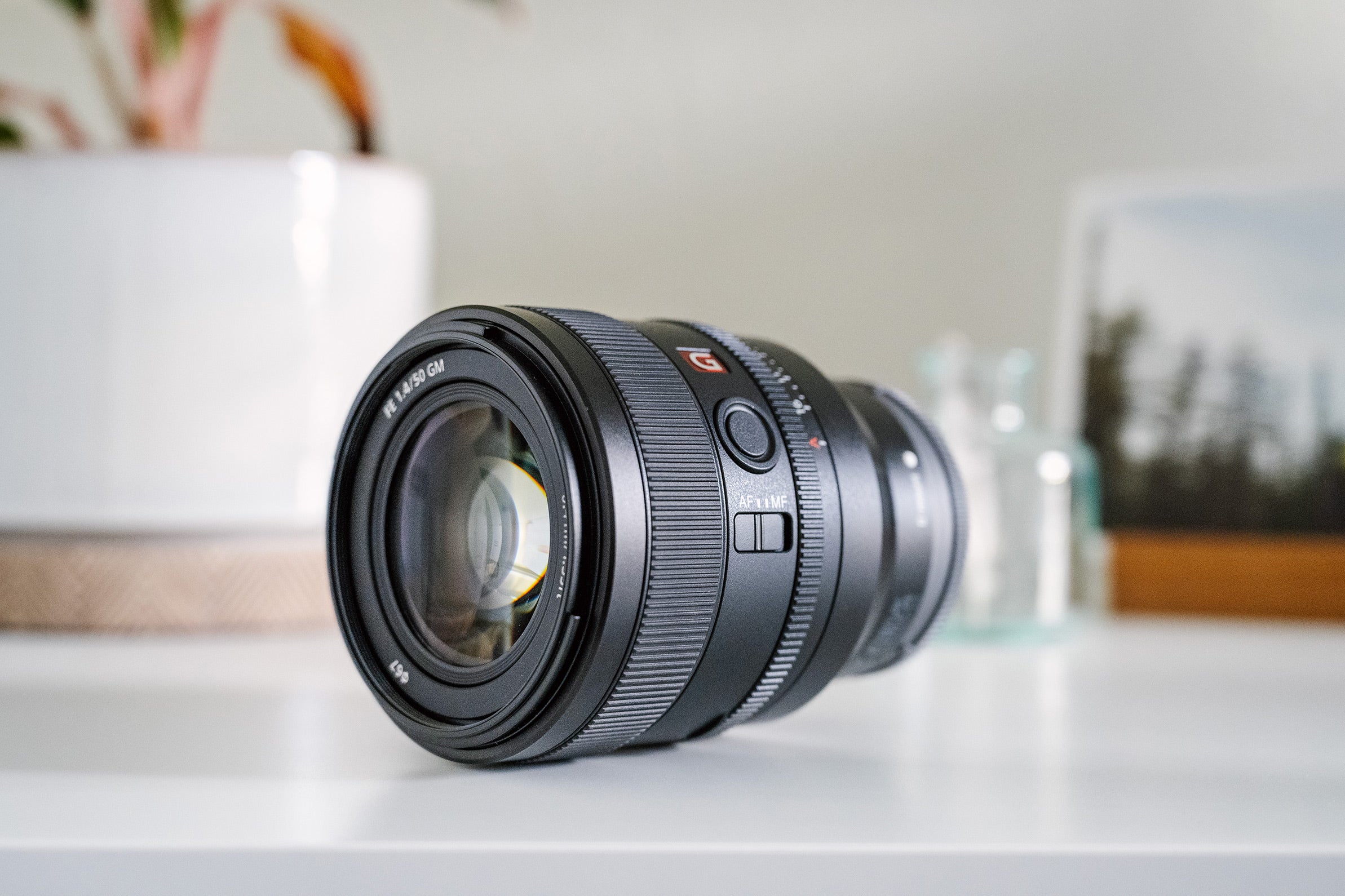 Auto and manual focus
The lens also features a switch for auto and manual focus, which I always appreciate since it keeps me from going into camera menus to use manual focus. The Linear Response manual focus ring rotates smoothly but with a really nice amount of resistance. It doesn't rotate so smoothly that I would overshoot where I was trying to focus. It's also nice and wide, making it easier to grab even in dark conditions or if you are looking through the viewfinder. 
The Sony 50mm f/1.4 GM can focus as close as 16.1 inches with a maximum magnification ratio of 0.16x. That's closer than any of the 50mm options for Sony other than the Samyang, which can focus at 15.7 inches. Even though it is best in class, I found myself wishing it could get even closer. But it is still capable of some really nice detail shots.
As we'd hope on a Sony lens, the autofocus is impressive and can easily keep up with the camera. The autofocus is powered by two XD (Extreme Dynamic) Linear Motors. The result is fast and highly accurate autofocus. And it's silent, even in those odd situations that it needed to search for focus. You can count that as another point for videographers since those focusing noises can be annoying in videos.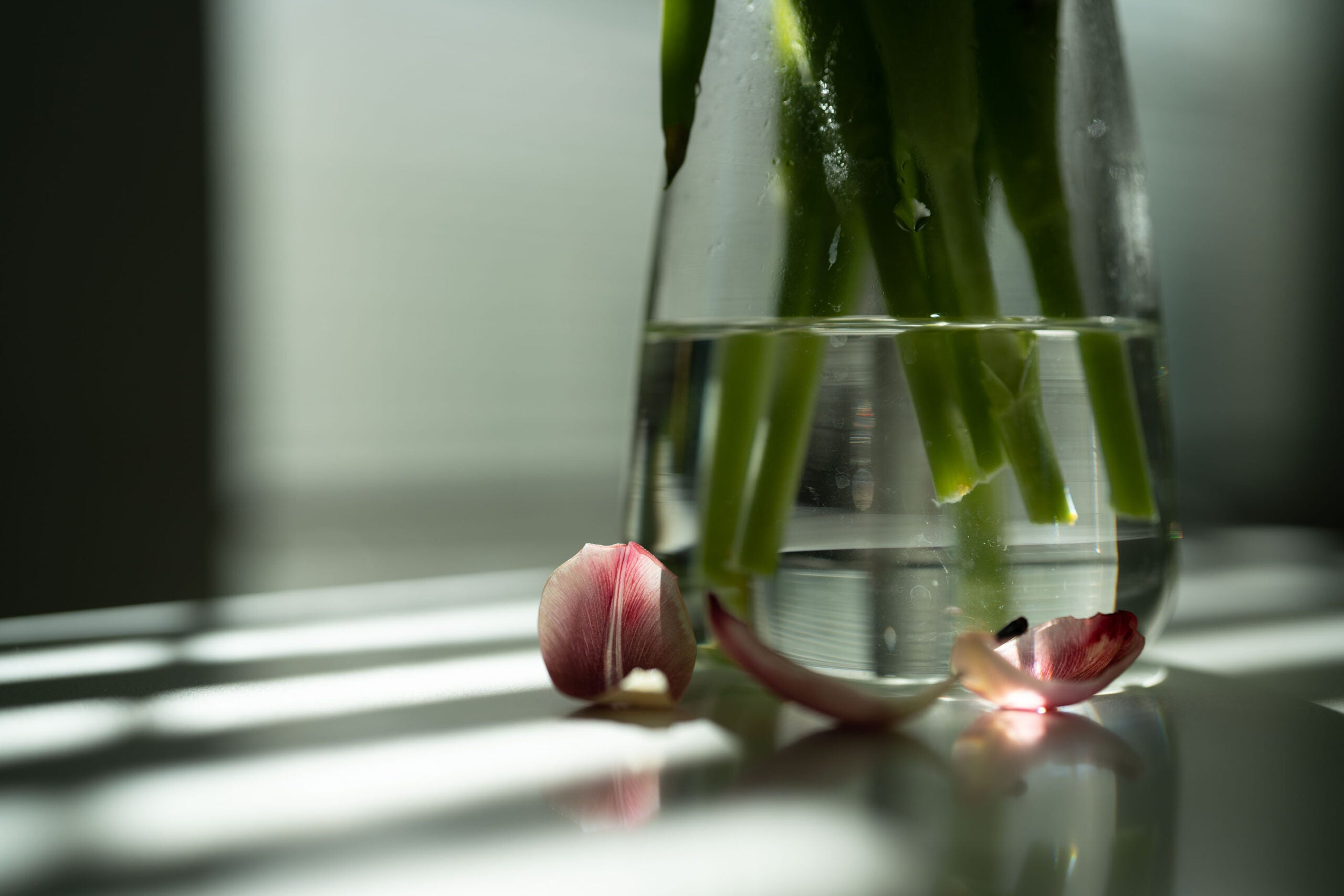 Sony FE 50mm f/1.4 GM image quality
I suppose it is expected for a Sony GM lens, but my first thought when reviewing some of the first images I took with this lens was simply, "Wow." Yes, it's that good. It is incredibly sharp but not in an over-the-top, crunchy sort of way. For subjects with texture and clearly defined lines, that sharpness really pops and highlights the subject beautifully. 
On top of sharpness, I found the contrast and colors from this lens superb as well. And thanks to the circular 11-blade aperture, the bokeh is very smooth and highly attractive. Aberrations and fringing are essentially non-existent, resulting in clean, clear images. 
In my testing, the only real weak spots that I noticed were distortion and vignetting. The vignetting was fairly strong, though that is easy to correct in post with or without lens profiles. And sometimes, it works well for an image, anyway. 
What surprised me was the pincushion distortion, in which straight lines curve outward from the center of the frame. It was a lot stronger than I would have anticipated. Though again, that could work in your favor, especially for subjects like portraiture. For video and JPG shooters, the camera will handle distortion correction automatically for you. But you'll have to either manually correct or use a lens profile if you're shooting RAW files.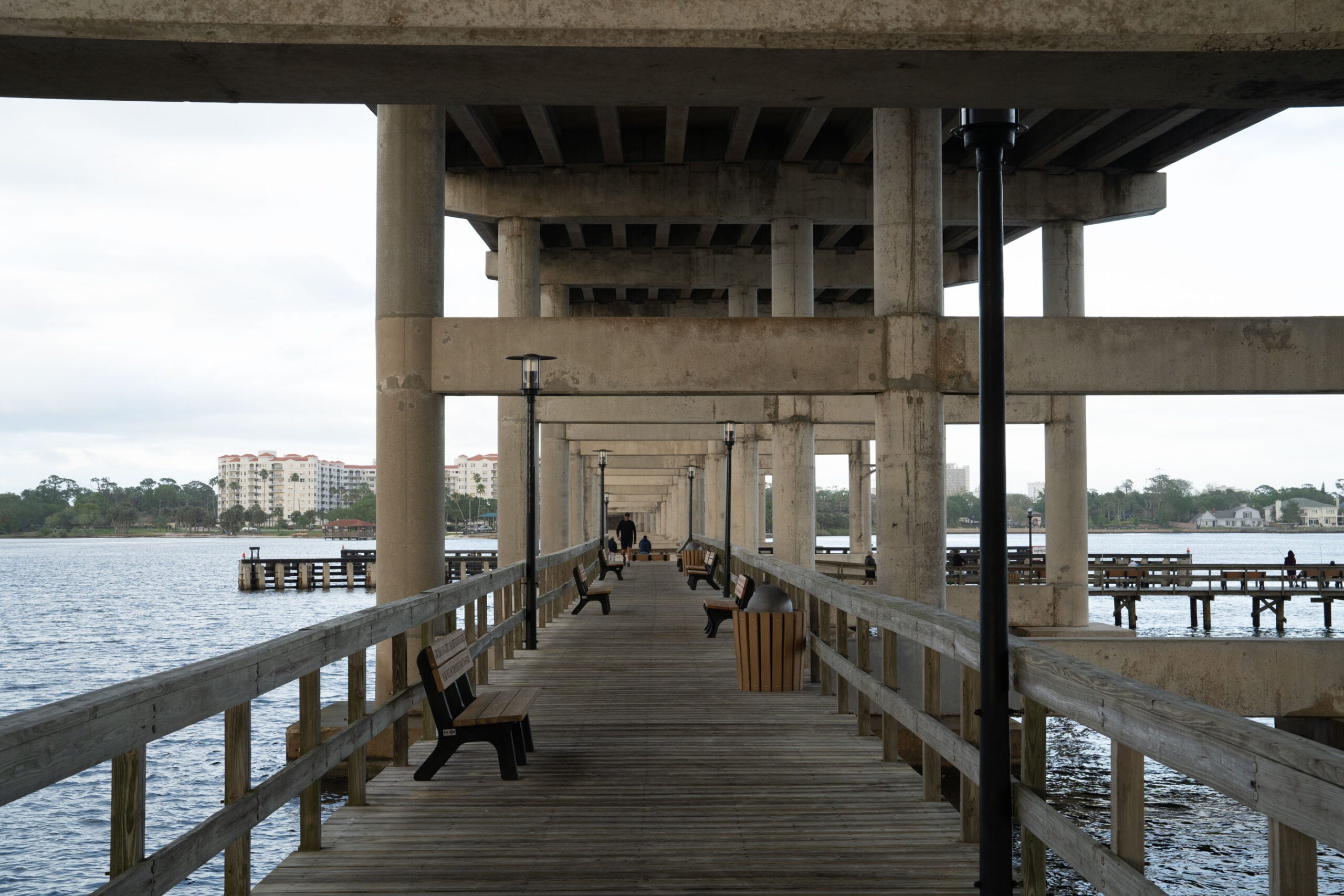 How does it compare to the competition?
As already mentioned, there are plenty of other 50mm lenses for full-frame Sony cameras available. But the Sony FE 50mm f/1.4 GM seems to hit a sweet spot that the others miss, even if just slightly. Not everyone needs the super fast f/1.2 aperture that the $2,000 Sony FE 50mm f/1.2 GM provides. The f/1.4 version still provides all of the excellent qualities of the faster version, just with a slightly slower aperture. And it offers a savings of $700, which is not a small deal. 
The other main competitor would be the Sigma 50mm f/1.4 DG DN Art. Despite offering excellent quality, the 1.5-pound Sigma may just be too big for many people. The other thing to consider is burst shooting. You'll be limited to 15 fps with third-party lenses like the Sigma on Sony cameras. So if you want to take full advantage of burst shooting on Sony's faster cameras, such as the Alpha 1, you'll want to stick with native glass. But at only $850, the Sigma lens makes more sense for a lot of people.
Final thoughts on the Sony FE 50mm f/1.4 GM
Pros
Stunning image quality
Relatively compact and lightweight
Well-built
Beautiful bokeh
Fast and accurate autofocus
Cons
Fairly strong pincushion distortion
The Sony FE 50mm f/1.4 GM is truly one of the most well-rounded lenses that I've used in a while. It offers a fast aperture, superb image quality, rugged build quality, lightning-fast autofocus, and beautiful bokeh. Yes, we expect all of those things from a GM lens. But this 50mm prime doesn't command the typical GM price that is out of reach for all but the most serious professionals. While $1,300 certainly isn't cheap, this lens makes high-end optics more accessible to more people, especially since it's such a versatile focal length.
More images taken with the Sony FE 50mm f/1.4 GM lens