Sigma recently added another Contemporary series lens to its lineup, and I am yet again highly impressed. This new full-frame mirrorless lens is a compact ultra-wide zoom: the Sigma 16-28mm f/2.8 DG DN C. Like its "C" class counterparts, this lens is almost every bit as good as the "Art" series Sigma lenses, but in a more compact and affordable package! So, let's dive into this Sigma 16-28mm f/2.8 review and find out just what I'm excited about…
Spoiler alert: The Sigma 16-28mm f/2.8 is about as sharp as any flagship option, but at just under $900, (and just under 1 lb!) it's an incredible value for photographers who are serious about creating stunning wide-angle photos or videos. It's a perfect lens for many things, from landscape and Milky Way photography to vlogging and wedding photojournalism.
Sigma 16-28m f/2.8 Specifications
FOCAL LENGTH & ANGLE OF VIEW: 16-28mm (107° to 75.4°)
LENS MOUNT(S): Sony E-mount, (FE full-frame) Sigma/Panasonic/Leica L-mount (full-frame)
APERTURE & RANGE: 9 rounded-blade aperture
STABILIZATION: No
AUTOFOCUS: Yes, stepper motor, internal focusing
MANUAL FOCUS: Yes, electronic, linear and non-linear support
OPTICAL CONSTRUCTION:  16 elements in 11 groups
MECHANICAL CONSTRUCTION: Metal & plastic; weather-sealed
MAGNIFICATION & FOCUS DISTANCE: 9.8″ / 25 cm, 0.18x
FILTER THREADS & HOOD: 72mm, plastic, rubber-gripped hood
SIZE: 3 x 4″ (77.2 x 102.6mm)
WEIGHT: 15.9oz (450g)
Sigma 16-28m f/2.8 Review | Who Should Buy It?
The Sigma 16-28mm f/2.8 DG DN C is a full-frame mirrorless wide-angle zoom made for the Sony E-mount and the Sigma/Panasonic/Leica L-mount. Any photographer or videographer who is looking for a wide-angle full-frame lens should consider this as one of their best wide-angle lenses, and I don't make that blanket statement lightly! Here's why almost every photographer should consider it:
It delivers professional optical results at an affordable price.
It is built to last, mechanically, with weather sealing and strong mostly metal construction.
The fast f/2.8 aperture makes it excellent for working in low-light conditions, from weddings to nightscapes.
Its compactness and portability make it perfect for photographers who travel a lot and will use this lens frequently, as well as other photographers who may not use the lens very often and want to save space in their bags for other specialty lenses, such as portraiture or wildlife.
As you can see, that pretty much covers all the bases! With that being said, if we had to pick just two or three categories for which this lens is truly optimal, we'd have to say those categories would be as follows…
Landscape & Nightscape Photography
This is the best choice on the market for adventurous landscape & nightscape photographers who need to travel light but can't give up the fast f/2.8 aperture for astro-landscape scenes.
Vloggers & Videography
The Sigma 16-28mm f/2.8 is also optimal for vloggers and videographers who need a wide-angle, fast-aperture zoom lens that is lightweight (balances well on a gimbal) compared to most 14-24mm and 16-35mm f/2.8 lenses. There are a lot of other options on the market, of course, but many are significantly heavier, and/or far more expensive.
Another advantage of the 16-28mm for vlogging/video is that its zooming is internal, which minimizes changes in weight distribution.
Wedding & Portrait Photography
Wedding & portrait photographers may not need to go wider than 28mm very often. However, when they do, they'd usually prefer to have access to f/2.8 for low-light work on a dance floor, or portraits of a couple at sunset or even under starlight.
It's also just a convenience, as they (we) are likely pairing a wide-angle lens with a 24-70mm f/2.8 or 28-70mm f/2.8. On that note, I want to say that as a wedding photographer I am really excited to pair this 16-28mm f/2.8 with my other favorite Contemporary lens, the Sigma 28-70mm f/2.8 DG DN C. Both lenses are incredibly lightweight and compact, which is a truly delightful experience as someone who photographs a lot of very long wedding days, sometimes 14-16 hours hour more! Not having to lug around those massive, hefty 16-35mm f/2.8s or 24-70mm f/2.8's is really something I appreciate.
Sigma 16-28m f/2.8 Review | Pros & Cons
Let's dive into the specific details about this lens that make it excellent for many types of photography/videography. I will also try to find any little detail to nitpick or complain about, too!
Image Quality
Sharpness
The resolution of the Sigma 16-28mm f/2.8 C is nothing short of Art-series performance. That is to say, it's stunning. It stood up to my most demanding test, which is wide-open nightscape images of the stars in the sky. (More on that later; see the coma/astigmatism section.) At f/8 for landscapes, the level of detail even at the edges/corners is just stunning.
Simply put, even wide-open at f/2.8 there is plenty of sharpness throughout most of the image frame, at all focal lengths. Only in the extreme corners, and only when working at f/2.8 or f/4, will you see a minimally noticeable loss of detail. When stopping down to f/5.6 or f/8 for landscapes, sharpness is truly impressive all throughout the image frame.
Bokeh
With its 9-rounded-blade aperture, the background blur (bokeh) is beautifully soft. Of course, the depth of field is not very shallow from 16mm to 28mm unless you get rather close-up to your subjects, however, the closer you get, the softer and more prominent the blur gets!
Colors & Contrast
Overall color and contrast is excellent, as with most all modern lenses with advanced optical coatings. Once again, at a glance, you'd be hard-pressed to guess whether this was from a Sigma "Art" or "Contemporary" lens.
Vignetting & Distortion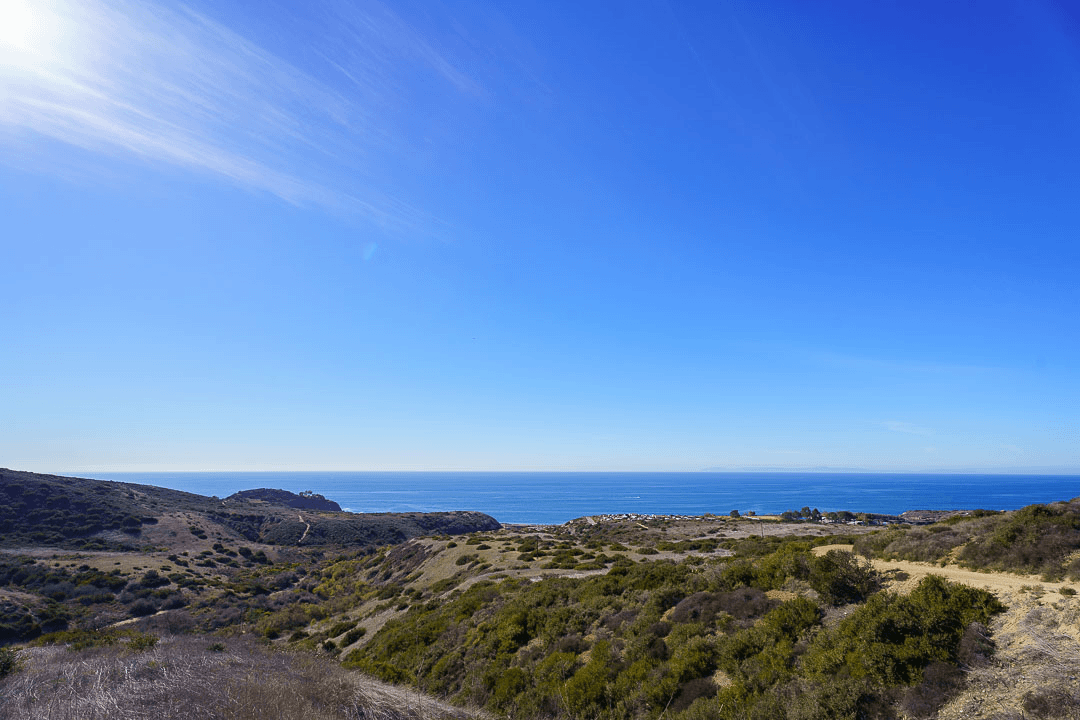 My usual complaint about distortion and vignetting applies to this lens, just like almost all other modern mirrorless lenses: Sigma has opted to use a significant amount of "correction" to make its images look so good. There is a built-in lens profile that fixes optically warped lines so that they appear straight, as they should, and a significant portion of the vignetting
Sunstars & Flare
As you can see in the example above, flare dots are minimal, and sunstars are quite beautiful from f/11 and onward. Basically, you'll only see any nasty flare issues if you put the sun in the frame and are stopping down quite a bit. Even then, you'll only see one or two aberrations.
Color Fringing, Aberration, Coma & Astigmatism
The Sigma 16-28mm f/2.8 makes an excellent nightscape and astrophotography lens, despite its compact size and the lack of a giant, bulbous front element. The optical formula and glass coatings Sigma is using for their Contemporary lenses are clearly doing an excellent job, roughly on par with what I'd expect if this were an Art lens.
You might get a bit more perfection out of the Sigma 14-24mm f/2.8, however, that lens is definitely a different beast, considering its price and weight.
Macro & Close-Up Photography
When focusing very close-up, although this lens doesn't exactly have a good macro reproduction/magnification, you do get beautiful glimpses into a miniature world. Even when focused at the closest-possible distance, sharpness is still superb.
Design & Durability
Physically, this Sigma Contemporary lens feels professional. The mount and likely most of the lens' mechanical "guts" are metal, and other barrel components are what Sigma calls a "Thermally Stable Composite" material. Whatever fancy words they're using to avoid saying the word "plastic", I don't mind, I think this is a perfect combination. In fact, in my experience, I've found that "high-grade plastic" generally makes a better frontmost part, (where filters are usually attached) because it will absorb and dissipate impacts better than all-metal lenses do.
Ergonomics & Portability
This is where the 16-28mm f/2.8 really becomes valuable, in my opinion. There just aren't very many full-frame wide-angle lenses that reach 16mm and f/2.8, don't weigh a ton, and accept filters.
The Sigma is impressive in this regard; it weighs less than a pound and accepts 72mm filters.
Autofocus Performance
If I had to mention one issue that seems to come up with Contemporary lenses, it's this: Sigma seems to be putting slightly less powerful autofocus motors in their "C" lenses compared to their "A" and "S" lines. It's understandable that the "Sports" series lenses get the most powerful, cutting-edge technology when it comes to autofocus, but I also find that low-light AF with this 16-28mm f/2.8, and with the 28-70mm f/2.8 C, have just a slightly higher "miss" rate than Art/Sports lenses, and certainly compared to a Sony GM or G-series lens, if you're using the E-mount.
Is this a deal-breaker? Not for me, because I know I can still get enough perfectly in-focus images if I try. However, it may be a frustration, or a deal-breaker, for pixel-peepers who demand that every single photo be perfectly in focus.
Manual Focus Performance
For landscape and astro-landscape photography, I am pleased to report that the electronically controlled manual focus has smooth operation and good precision. The Sigma 16-28mm also offers my preferred configuration of focus and zoom rings; the zoom ring is closer to the camera and the focus ring is in front.
Features & Customizations
One feature that I am glad Sigma decided to put on even its C series lenses is an AF/MF switch. Other third parties (and some name brands, too) either completely omit switches, or have an annoying custom function switch.
The Sigma C series lenses don't have a physical aperture ring, but that's okay for me because I'm interested in this lens for its portability and simplicity. Other minor things of note are the fact that  the hood has a nice bit of grippy rubber on it,
Value
With flagship name-brand lenses costing well over $2,000, I don't think I need to say much about what a good value this $899 lens offers. It's really this simple: If you're okay with the 16-28mm focal range, then it's the best value by a huge margin.
Having said that, I do understand if you're either used to, or shopping for, a wide-angle zoom that has a bit more range. If you're looking for 14mm on the wide end, then you won't have to save up too much more to get the Sigma 14-24mm f/2.8 DG DN Art, which is also an excellent value at $1,399. More on that lens, next.
Alternatively, if you're looking for 35mm on the long end, then a 16-35mm might have caught your eye, but again, those name-brand options (or similar) are always very pricey. Personally, I find this to be the perfect balance of value in terms of zoom range, optical performance, and portability.
Sigma 16-28m f/2.8 Review | Compared To The Competition
In the recent past, there was only one main type of wide-angle f/2.8 zoom: the 16-35mm f/2.8. It was big, heavy, and expensive. Early models weren't even very sharp, either; 35mm was often downright un-usably soft! If you're thinking of adapting an old DSLR version of one of these, just skip it.
Then came the 14-24mm f/2.8 lenses, and they were a whole lot sharper, but they got massively heavier and even more expensive! Again, if you're looking at a DSLR version, it will be so massive that your mirrorless lens mount adapter will have undesirable flex. Skip 'em.
Only very recently have we seen compact, lightweight, f/2.8 ultra-wide (full-frame) mirrorless lenses. With that in mind, the primary competition for this Sigma 16-28mm f/2.8 is as follows…
Tamron 17-28mm f/2.8 ($799) …the original in this new category
Nikon 17-28mm f/2.8 ($996) …using Tamron's formula
Tamron 20-40mm f/2.8 ($699)
…And that's it! If you want f/2.8 on full-frame, there just aren't many other options out there in this category of lightweight, portable, sub-$1,000 options.
You could, of course, opt for an f/4 zoom instead, and you'd usually gain a bit more zoom range on either the wide-end and/or the long end, but you'd have to pay a few hundred dollars more in each case:
Alternatively, if you're an astro-landscape photographer who is looking to photograph the Milky Way more than any other subject in dim conditions where f/4 is unacceptable, then you'll certainly do well to keep saving up (and working out) to get the Sigma 14-24mm f/2.8 Art. It is hands-down our favorite choice, on the Sony E-mount and on the Sigma/Panasonic/Leica L-mount. However, it's significantly bigger and heavier, so it's a commitment to lug it up a mountain, and it's not very practical at all for portraits or weddings.
Last but not least, there are a few others that have a variable aperture and a slightly different zoom range. The Panasonic 14-28mm f/4-5.6 is a very portable and affordable ($797) option, but its aperture is two stops darker at 28mm.
The bottom line is this: There is literally no other 16-28mm f/2.8 lens on the market, specifically for full-frame mirrorless. Tamron's 17-28mm f/2.8 is the next-closest thing, and I think the Sigma is just a bit sharper overall. Plus, personally, I find that the difference between 17mm and 16mm is worth it to call the Sigma my best wide-angle zoom lens.
Sigma 16-28m f/2.8 Review | Conclusion
All in all, the Sigma 16-28mm f/2.8 gets my coveted title of a "dream lens". As a hiker/backpacker who does a lot of astro-landscape photography in extremely remote areas, the holy grail for me is a lens that is un-compromisingly sharp, and yet still lightweight and compact. The Sigma 16-28mm f/2.8 C is absolutely my top choice in that regard.
There is some stiff competition from other lenses, but they are bigger, heavier, and more expensive. Oppositely, the few lenses that meet the criteria for portability and affordability don't have the exact same zoom range as this Sigma.
Therefore, I can give my highest recommendation to anyone who is interested in this overall category of lenses. Don't be fooled by its compact size or its price tag, and don't think that just because it has a "C" on it instead of an "A", it's any less capable of professional results! The Sigma 16-28mm f/2.8 could be exactly the lens you've been looking for.
Check Pricing & Availability
The Sigma 16-28mm f/2.8 DG DN Contemporary lens is available for the Sony E (FE) mirrorless mount as well as the Sigma/Panasonic/Leica L-mount. It is currently available for $899, without any "instant savings" type deals.