Nikon has announced the Nikkor Z DX 12-28mm f/3.5-5.6 PZ VR lens, an ultra-wide angle lens designed for content creators and vloggers. The lightweight lens is the widest Nikkor Z DX-format lens yet.
The Z DX 12-28mm f/3.5-5.6 is Nikon's first power-zoom (PZ) lens since the company's PD lenses for its dead 1 Series of compact mirrorless cameras.
The Z 12-28mm f/3.5-5.6 PZ VR lens delivers a 2.3x zoom ratio equivalent to an 18-42mm lens on a full-frame FX-format camera. The lens's maximum angle of view on an APS-C DX-format camera is 99 to 53 degrees.
"This lens is a must-have for any vlogger or creator who wants to get the whole story in the shot, and dynamically change up the frame smoothly and consistently," Nikon explains. The company believes the lens is well-suited to landscapes, interior, table photos, and group selfies.
The lens is "surprisingly light" for an ultra-wide zoom, weighing just 205 grams (7.3 ounces). The lens is 63.5mm (2.5 inches) long and has a 67mm filter thread.
The barrel of the lens is relatively spartan, featuring just zoom and control rings — there's no physical switch for swapping between automatic and manual focus. The lens is dust and water-resistant thanks to numerous seals.
Concerning the "power zoom" aspect of the lens, the zoom is delivered via a linear drive and promises smooth optical zoom. "The power zoom function easily and effortlessly zooms in close to a subject, or zooms out to truly establish the scene," says Nikon.
The zoom can be activated by twisting the customizable zoom ring on the barrel, with designated buttons on the camera body, or when using the Nikon ML-L7 Remote Control, included in the Nikon Z30 Creator's Accessory Kit. Users can also control zoom remotely using a PC or phone with the Nikon SnapBridge app. The zoom rate can be customized using 11 speed settings, ranging from 0.55 to 36 seconds to zoom from 12mm to 28mm.
Autofocus is "sharp, reliable, and fast" thanks to the lens's STM motor drive. The lens has a minimum focus distance of just 0.19 meters (0.62 feet), resulting in a maximum reproduction ratio of 0.21x.
The Nikkor Z DX 12-28mm f/3.5-5.6 PZ VR lens includes 12 elements organized across 11 groups, including one extra-low dispersion (ED) and a single aspherical lens element.
"Nikon is committed to equipping content creators with the tools they need to make videos and photos that look great, and we are very excited about this latest addition to our growing system of creator-centric cameras and lenses. Whether you're vlogging or just want a super-lightweight and affordable wide angle for landscapes or street photography, the Nikkor Z 12-28mm is the lens you have been waiting for," says Jay Vannatter, Executive Vice President, Nikon Inc.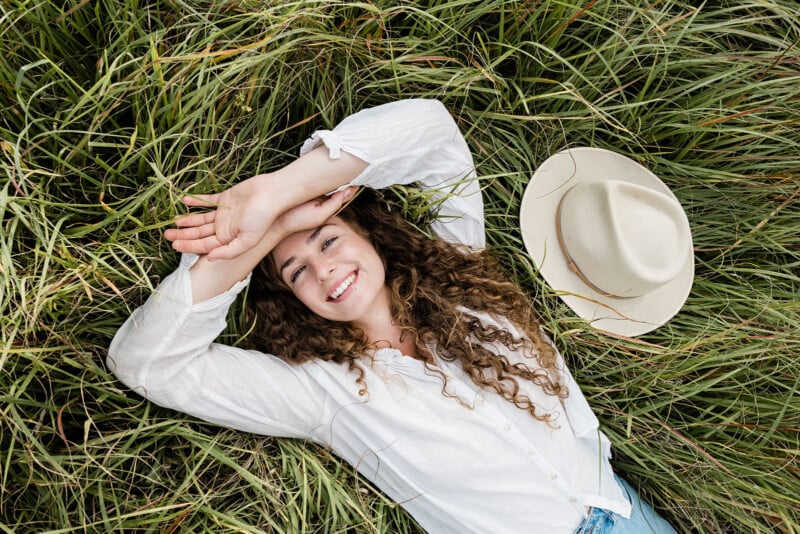 Photographers have known about the new Power Zoom lens since Nikon added it to its lens roadmap last September. At that time, details were scarce, as Nikon only revealed the lens's focal length and that it'd be a PZ lens. Today's announcement adds full specifications for the lens, plus availability and pricing information.
PetaPixel wrote, "Power Zoom lenses are particularly useful for video production since in addition to digital control over aperture adjustments, these lenses can be zoomed remotely thanks to an included motor. Because it is controlled by a motor, smooth zooming operation can be achieved consistently, a task that is difficult with manual zoom lenses."
Sony has been releasing many PZ lenses lately, including the FE 16-35mm f/4 PZ G zoom for full-frame Alpha mirrorless cameras and the company's 10-20mm f/4 PZ G lens for APS-C cameras.
Nikon's new lens isn't quite as wide as the Sony 10-20mm zoom, but Nikon's lens has additional reach and costs $540 less.
Nikon's first PZ lens, the 12-28mm, is its fourth DX lens designed for APS-C mirrorless Z cameras, joining the Nikkor Z DX 16-50mm f/3.5-6.3 VR, Z DX 18-140mm f/3.5-6.3 VR, and Z DX 50-250mm f/4.5-6.3 VR lenses. Not only is the new 12-28mm Nikon's widest DX lens yet, but it's also the company's fastest, with an f/5.6 maximum aperture versus the f/6.3 max aperture of the other three DX zoom lenses.
Nikon DX camera owners can also use full-frame lenses, albeit with a 1.5x crop factor. The Nikkor Z 14-30mm f/4 S and Nikkor Z 14-24mm f/2.8 S lenses offer ultra-wide focal lengths on full-frame cameras but are equivalent to 21mm at their widest on APS-C cameras — 3mm longer than Nikon's new DX zoom.
Nikon's new Nikkor Z DX 12-28mm f/3.5-5.6 PZ VR lens will be available in May for $360.
---
Image credits: Nikon