Traveling to new countries is an exciting part of life and exploring our wonderful globe. Experiencing new cultures broadens our minds and understanding of the world. So it's only natural we would want to capture these memories to relive for times to come.
Travel photography is a unique and exciting way to capture the beauty and culture of the places we visit. It allows us to document our travels, and share our experiences with others through our images. In this article roundup, we check out four different guides covering photography in different countries! We hope it helps to provide some photo inspiration and guidance for when you travel next.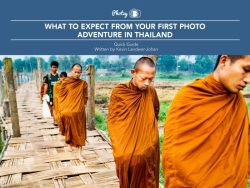 Thailand really is a dream location to photograph. Traveling to a foreign country can be a bit daunting, especially if you've never done it before, or the mother language is different from your own. If we know what to expect from our holiday such as the places to visit and the experiences we'll share, we can get started on planning a successful day of photography. This guide by Kevin Landwer-Johan will help you navigate your first travels to Thailand. Download now →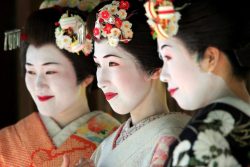 Japan should be on everyone's list of places to visit in their lifetime. From the bustling streets of Tokyo; the landscapes and cherry blossom season; to the tranquil temples of Kyoto, Japan offers a diverse range of photographic opportunities. Whether it is capturing the traditional or the modern side of Japan, there is no shortage of inspiration. Read these top 10 tips to help guide your travels. Download now →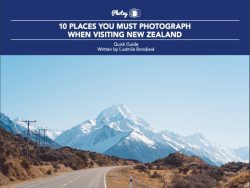 New Zealand has some of the most amazing locations on Earth to photograph. When planning your photography journey, it's always wise to have a few places on your travel list to ensure you have some structure to the trip and allow yourself enough time for photos. Unless your plan is to have no plan…that's ok too! Spontaneous photography can often be the best kind. But – if you do want to get an idea of the prime locations for photography in New Zealand, check out this beautiful guide. Download now →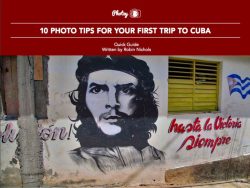 If you haven't considered it, one destination that should be high on your list is Cuba. As Cuba has only recently opened up to influence from the outside world, it still retains an "old World" charm that is difficult to find anywhere else on the planet. From vibrant and colorful architecture, to street scenes and markets, you are sure to find a number of subjects to photograph. Download now →
Further Reading
Whether you're a seasoned pro or just starting out in photography, there is always something new to learn and discover. If you're looking to expand your knowledge further or just get more practice before your travels, check out this Travel Photography Guided Resource Kit by our friends at Photzy. It contains 17 pieces of curated content on travel photography including a guided video walkthrough, 3 hands-on exercises and assignments for you to try. Get it today here.