Why do I need a good lens for my Nikon D7000?
To get the most out of your DSLR, you need to pair it with a good lens. It's a lot like prescription glasses. You can buy those glasses that have the big nose and moustache attached to them, and while they are cheap they obviously won't help with your eyesight. 
If you're nearsighted then you need glasses that are designed to bring the correct things into focus. A camera lens is very similar. Depending on what you like to photograph you need to get a lens designed for that type of photography so that your camera will be able to pickup all of those details at a high resolution.
However, for the Nikon D7000 there are over 150 compatible lenses available from Nikon and other third-party companies like Sigma, Tokina and Tamron (these 3 are the most popular). So it's easy to get lost if you don't know what you need to be paying attention to. There are zoom lenses, primes, telephoto, wide angle lenses, and many more. Each of these lenses for the D7000 allow you to completely change the look of your shots.
We wrote this guide to help and show you all the best Nikon D7000 lens recommendations for the most popular types of photography. At the bottom you can also find the full list of our favorite Nikon D7000 lenses and their release dates.
Nikon D7000 Lens Prices and Mount Compatibility
| | | | |
| --- | --- | --- | --- |
| Lenses | Price | Designed for | Year |
| Sigma 30mm f/1.4 Art DC HSM | Amazon | DX | 2013 |
| Nikon 35mm f/1.8G AF-S DX | Amazon | DX | 2001 |
| Nikon 40mm f/2.8G DX Micro | Amazon | DX | 2011 |
| Nikon 50mm f/1.8G AF-S | Amazon | DX+FX | 2011 |
| Nikon 85mm f/1.8G AF-S | Amazon | DX+FX | 2012 |
| Nikon 105mm f/2.8G IF ED VR | Amazon | DX+FX | 2006 |
| Tokina 11-16mm f/2.8 Pro DX II | Amazon | DX | 2012 |
| Sigma 17-70mm f/2.8-4 DC OS HSM | Amazon | DX | 2013 |
| Sigma 18-35mm f/1.8 DC HSM | Amazon | DX | 2013 |
| Sigma 18-300mm f/3.5-6.3 DC OS HSM | Amazon | DX | 2014 |
| Nikon 55-300mm f/4.5-5.6G ED VR | Amazon | DX | 2010 |
| Tamron 70-200mm f/2.8 DI VC USD | Amazon | DX+FX | 2012 |
| Sigma 150-600mm f/5-6.3 DG OS HSM | Amazon | DX+FX | 2015 |
Which D7000 lens to buy first?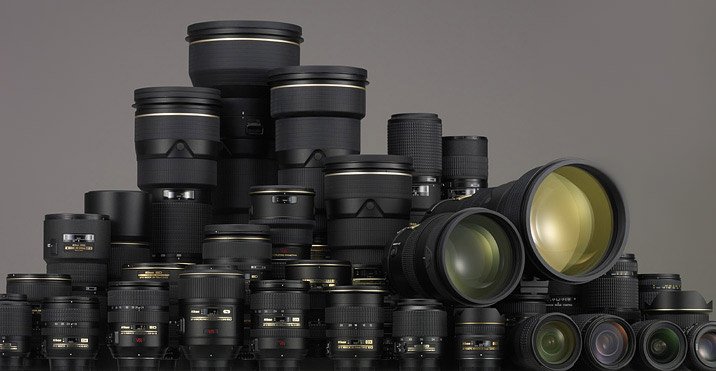 We like keeping things simple, so if you're unsure what lens to buy first it all comes down to whether your current gear allows you to take pictures like you want.
These are the 4 most important factors you should consider before buying a new lens:
Better quality
Better low light performance
Wider or longer focal length
Price
If you own the 18-55mm kit lens, there's no reason to buy something new with just a little bit more zoom range and same aperture sizes. However, if you're looking for a drastic change in how much light you receive, the image quality and the background blur you can get, buying the Nikon 35mm f/1.8G AF-S is your best option.
You should get a lens when you want better performance at what you're already shooting (sharpness, length, zoom, aperture etc.), or to start taking pictures that excite you but are hard to get with current equipment.
While the right lens is the most important thing to complement your camera, remember that the speed of your memory card is also extremely important. There are a lot of memory card brands out there so it can be a bit overwhelming to figure out which on is compatible with your camera.
If you need some help finding the right one check out our selection of the best photography accessories.
Useful Nikon Lens Sites:
Luckily the Nikon D7000 is already an excellent DSLR so you only have to take care of your lens selection. The reason why we wrote this guide is to help educate you on what to consider when buying a lens as well as help you narrow in on what lens is best for your type of photography. If you have any questions, please reach out to us through our Contact Us page.
Source link